Activities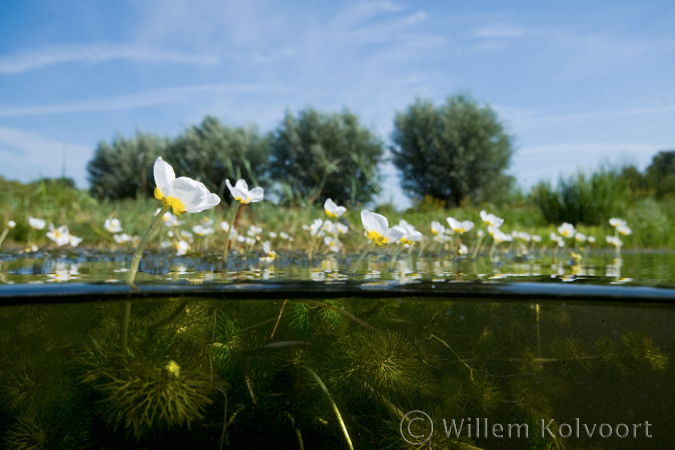 So far I have published photographs as well as articles in numerous books and in domestic and foreign magazines including BBC Wildlife, Terra, Terre Sauvage, Roots, Natuurbehoud, Onverwacht Nederland, Buiten, National Geographic, Landleven, Focus, RAW etc. and in the magazine Onderwatersport.
Since 2006 I have regularly written contributions along with photos for the magazine DUIKEN.
Together with Piet Leentvaar I made the book
Onderwater in Nederland
en later met Toon Fey
Onder de waterlelies van het Naardermeer
.
In 2008 the book
Beeldschoon Water
was published, featuring text and pictures of the Drenthe streams, ditches and pools, an initiative of the Natuur en Milieufederatie Drenthe and the Drentse Landschap. Publisher In Boekvorm in Assen.
Together with Martin Kers I made the book
OER De kracht van kijken
, published by Thieme Art.
Authorities regularly commision me to take photos that can show the results of activities they have undertaken, for example for water quality improvement.
Thus, on behalf of the Natuur en Milieufederatie Drenthe I made photos of the underwater life in Drenthe.
For the recovery plan Voorsterdiep of the Veluwe Water Board I took photos under and above warter in and around the Voorsterdiep.
I was also commisioned to photograph inside the new fish ladder at the Kralingse Plas by the Schieland and Krimpenerwaard Water Board.
On special request I hold lectures on underwater nature and underwater photograhy. These lectures are made by means of blending slides.
As an underwater photogapher I have for many years taken part in photographic expeditions organised by Foto Natura.