About photography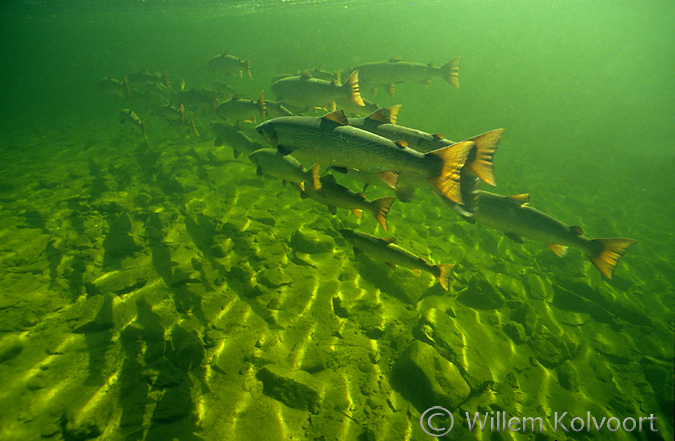 In the past I always built my underwater camera housings myself, partly for financial motives, but mainly because it was such a challenge to build a properly functioning underwater housing for my single-lens reflex camera. Today, after having used thousands of colour reversal films, I have gone entirely digital.
Now I shoot with a Nikon D70 and D300 in a Seacam underwater housing. I usualy work with a 10,5 mm fisheye, a 10-20 mm super wide angle lens and a 60 mm macro lens. Meanwhile I have added the Sigma lens 17-70 DC Macro Hsm to my equipment.
I prefer to shoot underwater landscapes and try to make use of natural light. It is this natural light in particular that creates such an unusual atmosphere in the underwater landscape. A flash would destroy that. Therefore I only use a flash for macro photography.
Digital photography does make it easier, for that matter, to make photos while halfway submerged under the water level. This is one of my preferred techniques for photographs, because it perfectly allows you to see the interaction between the world above and the world under water.